I said that I would be posting more about our Hmong brothers lost in combat during the "Secret War in Laos". I feel compelled to do so to say 'thank you' to this group of now American citizens who were initially ignored and misunderstood and too often belittled. I love the Hmong men and women who now feed and bless my son as he works as a missionary among them.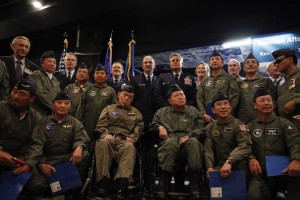 Hmong Pilots Being Thanked 37 Years After Their Service
My Note of Thanks:
Thank you for joining the fight to stop the advance of communism in Laos. Your people have long fought governments threatening your freedom and families. We Mormons believe that the Spirit of God is the Spirit of Freedom (Alma 61:15). We also believe government, "should restrain crime, but never control conscience [or] suppress the freedom of the soul."
My heart breaks when I consider the many 10's of thousands of your people that were lost. I sorrow to think that your people suffered so much. When you came to America, you were forced into a lifestyle that left many sad and empty. I am glad you are here and that your new generations are now adding so much to our culture with your strong family values and hard work.
I was especially touched by the following video of Hmong pilots who were honored after 37 years of being hidden from public view because of the politics. This video says what I can't. I'm sorry you had to wait so long. I didn't serve my country in the military. I owe you a debt of gratitude. Thank you!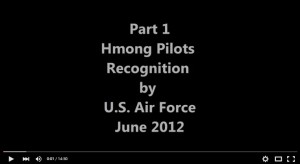 Here is a video on the secret war in Laos (1 of 4):