I love mountains. I spent my summers growing up on my grandfather's sheep ranch situated at a ~9200' elevation. It was full of beautiful pine and aspen trees and wild flowers. I loved being there, though sometimes I thought I would never get warm and the ranch work was often lonely.
Henry B. Eyring counseled us to ask the Lord for mountains to climb. As I've done this I've felt his words fulfilled that, "great blessing could come from adversity to more than compensate for any cost". In this post I hope to show that while the 'Higher Path' is harder to commence, it is worth the journey, and in doing so we'll be sustained beyond our own abilities and become more than we otherwise could.
Almost There…
One winter while in high school, my friend and I decided to climb the Wellsville Mountain Range just east of my home on New Year's Eve. These mountains are quite steep, rising out of the valley floor about 5000' at about a 45 degree angle. We started strong and full of optimism, but as we neared the top, we were struggling from walking on the snow. My friend finally lay down and said he would go no further. I encouraged him upward but he closed his eyes and wouldn't budge.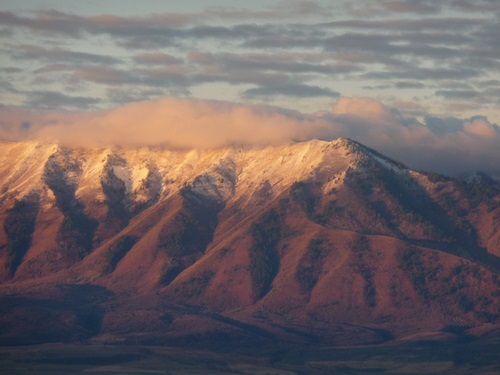 I was worried. As I watched, he burrowed down a bit and went to sleep. I so wanted to see the summit, but stories of people who fell asleep in the snow and froze to death weighed on my mind. We were so close. I decided to go on… just a little further.  It only required about 20 more minutes to crest the ridge-line, but then to my great disappointment I viewed a long upward slope going to the higher peak we had hoped to reach. My anticipated vista was also obscured by a wind that so misted the scene with powdered snow that I could hardly see anything beyond a several hundred feet. To reach the peak I would have to leave my friend much longer than I was comfortable and so I returned to my sleeping friend and we walked back down together.
He and I had a great story to tell at the New Year's Eve dance that night, but I always had a hollow feeling to have not reached the summit.
Just a Little Further…
I got a chance to redeem that hike this summer with my son who just returned from a mission serving the Hmong people in Sacramento. I wanted to take him hiking in Wyoming as I had done with my other sons but there wasn't time, so I asked him to hike with me instead to the highest peak near my home, Thurston Peak at the edge of Davis and Morgan Counties.
I prepared for an estimated 7-hour hike, but because it was nearly a mile in altitude gain from our car and because we lost the trail several times, we really struggled and it ended up taking us 11-hours.
We started at the Adam's Canyon trailhead which was packed with cars, mostly of people seeking the cool, shaded trail to the waterfall in the canyon, a pleasant and beautiful walk. People don't typically get beyond the waterfall because it forms a kind of a box-canyon, with a steep rock face and with no safe ascent without climbing gear.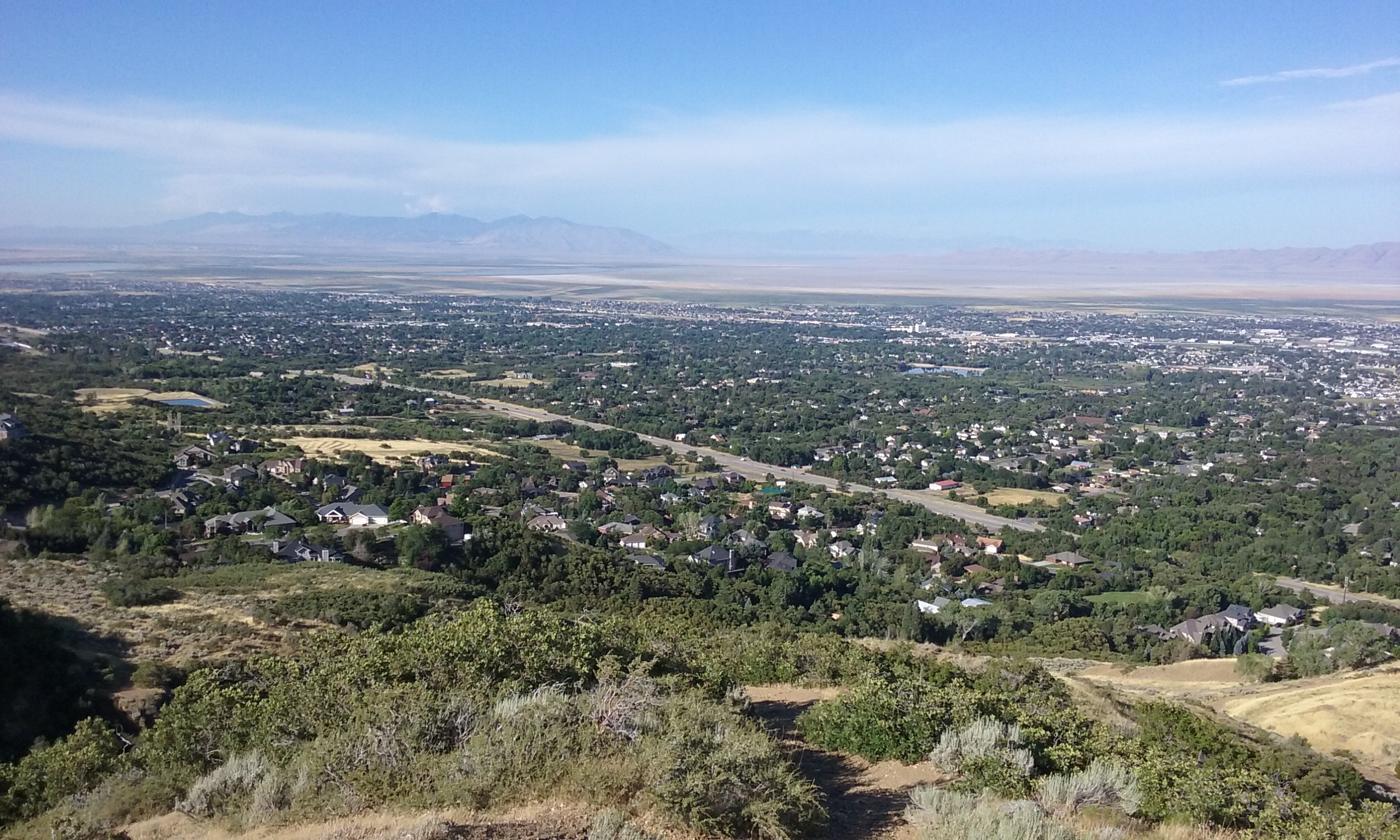 Initial Step: Get Above the Canyon
To reach the summit we had to depart from the well-traveled trail almost immediately upon reaching the ancient shoreline. This higher path ascended a very steep hill, and was far more exposed to the sun. Lesson one for this hike was that we basically always had to choose the higher path at the earliest possible opportunity to succeed.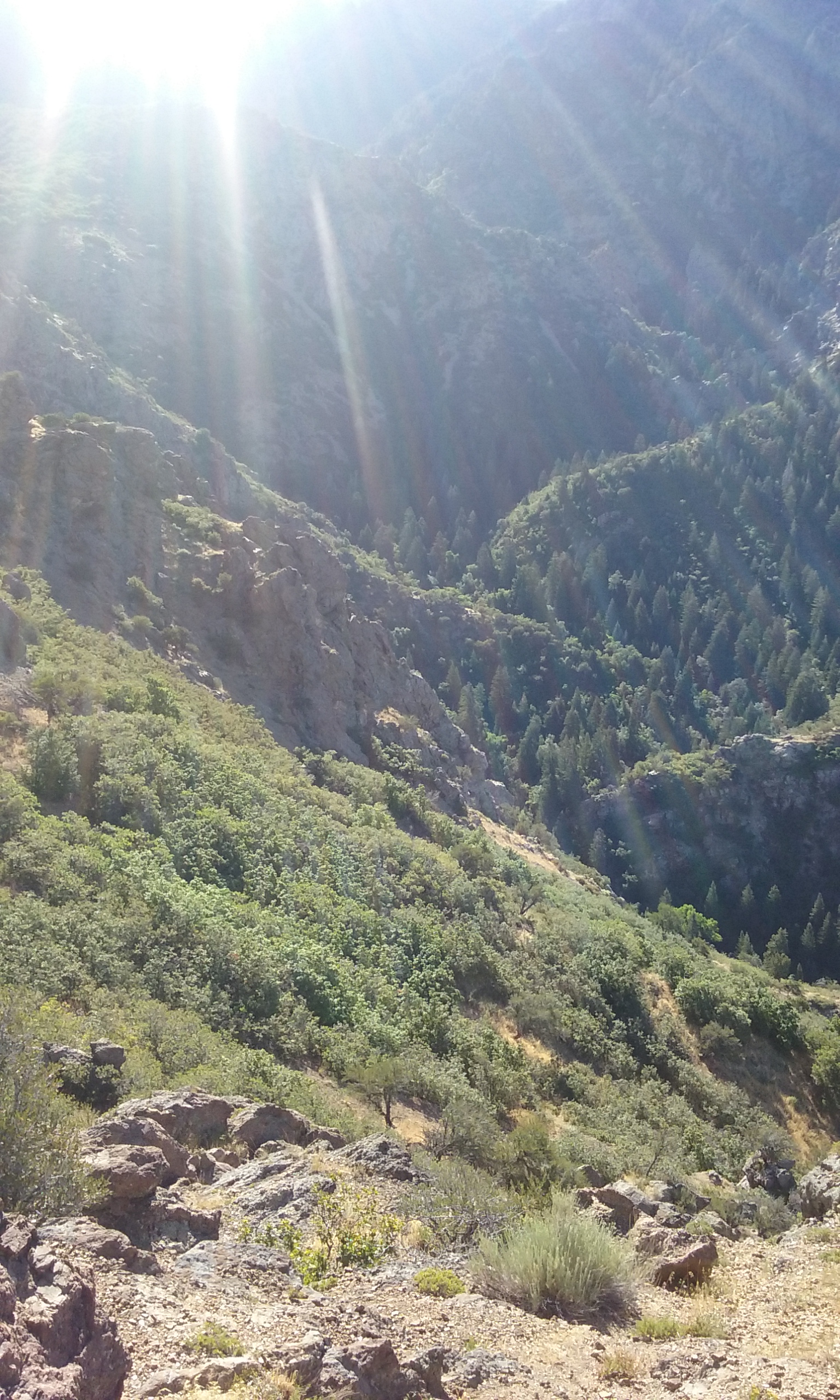 An early tender mercy came when we stopped an experienced hiker who advised us, "If you are going to the summit, watch for a small spring. When you cross it, be looking for a trail to branch off to your left. The trail is overgrown and hard to follow, but someone marked it with a pile of rocks. If you continue on the default path, you will go through that saddle and end up at the Adam's Canyon Cabin. The cabin is in a basin and you won't make the summit from there."
It was hot and the bottles of water we brought were going faster than I had hoped, and then there were the snakes. Malachi spotted the empty skin of a rattlesnake on a high ridge and one snake between some rocks. They appeared to be staying out of the hot sun just under the edge of rocks we wanted to walk over to stay on the ridge line. On the way up and back I spotted two more snakes where we wanted to walk, and yes, they were quite aware of us, raising their heads defensively.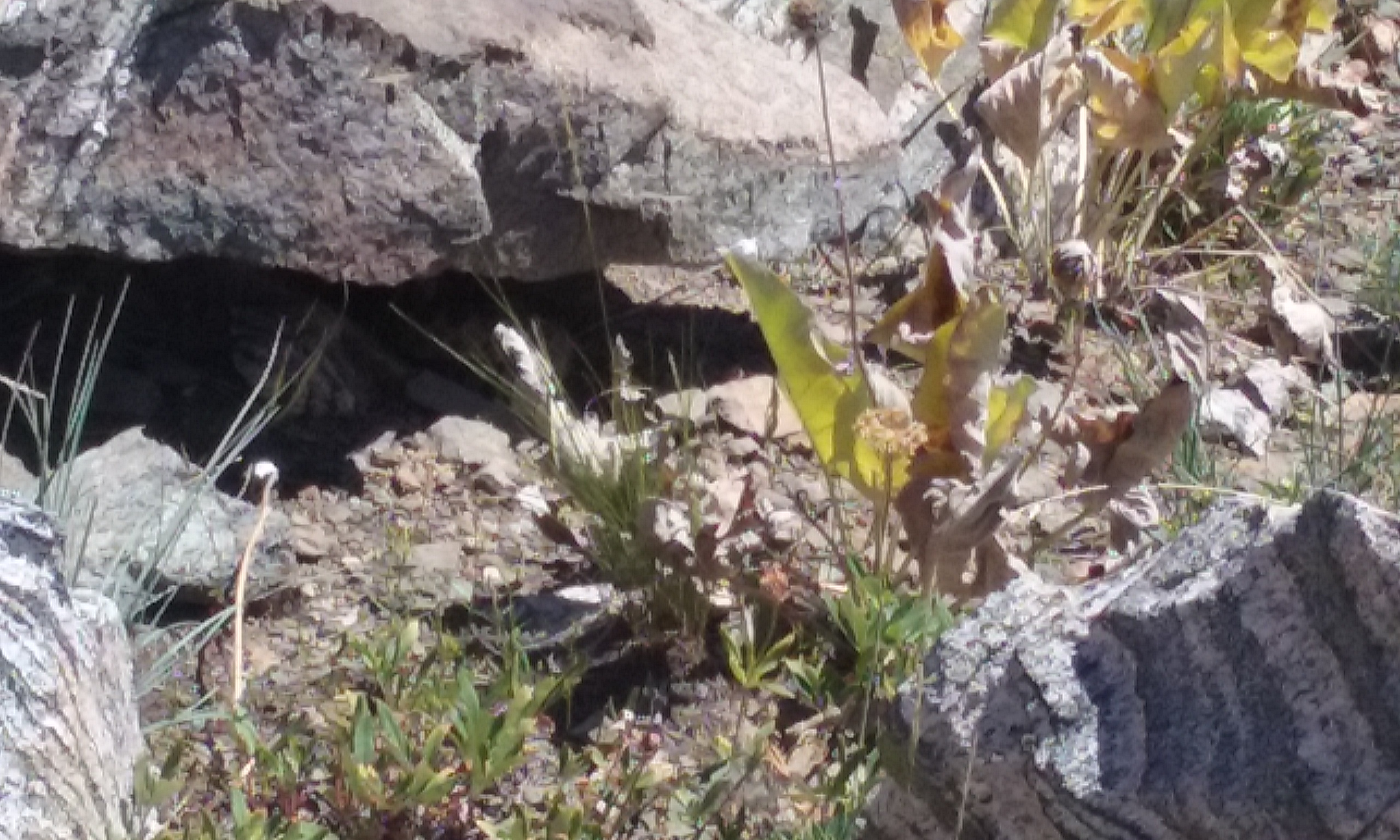 For that reason alone we began to really dread losing the trail. We crossed the tiny spring and searched for the trail upward, but just before entering the saddle (pass) that we had been warned about, we decided we would have to make our own trail by forging on through scrub oak that was too thick for us to see the ground beneath. This meant pulling ourselves up with our arms and it took a lot out of us.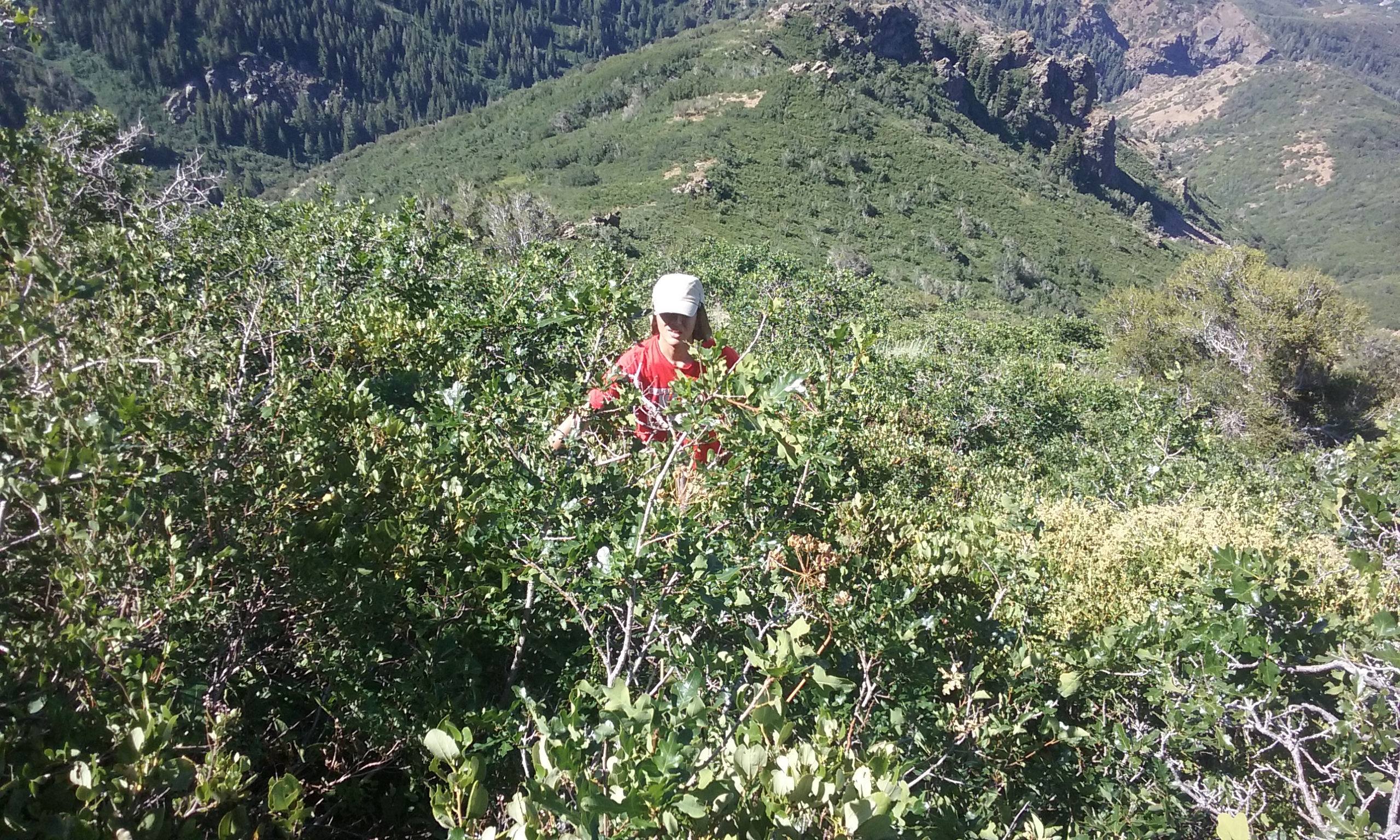 The additional time and exertion meant we became woefully short on water. We had 3-bottles apiece but by the time we reached the beautiful summit we had drank basically all of it.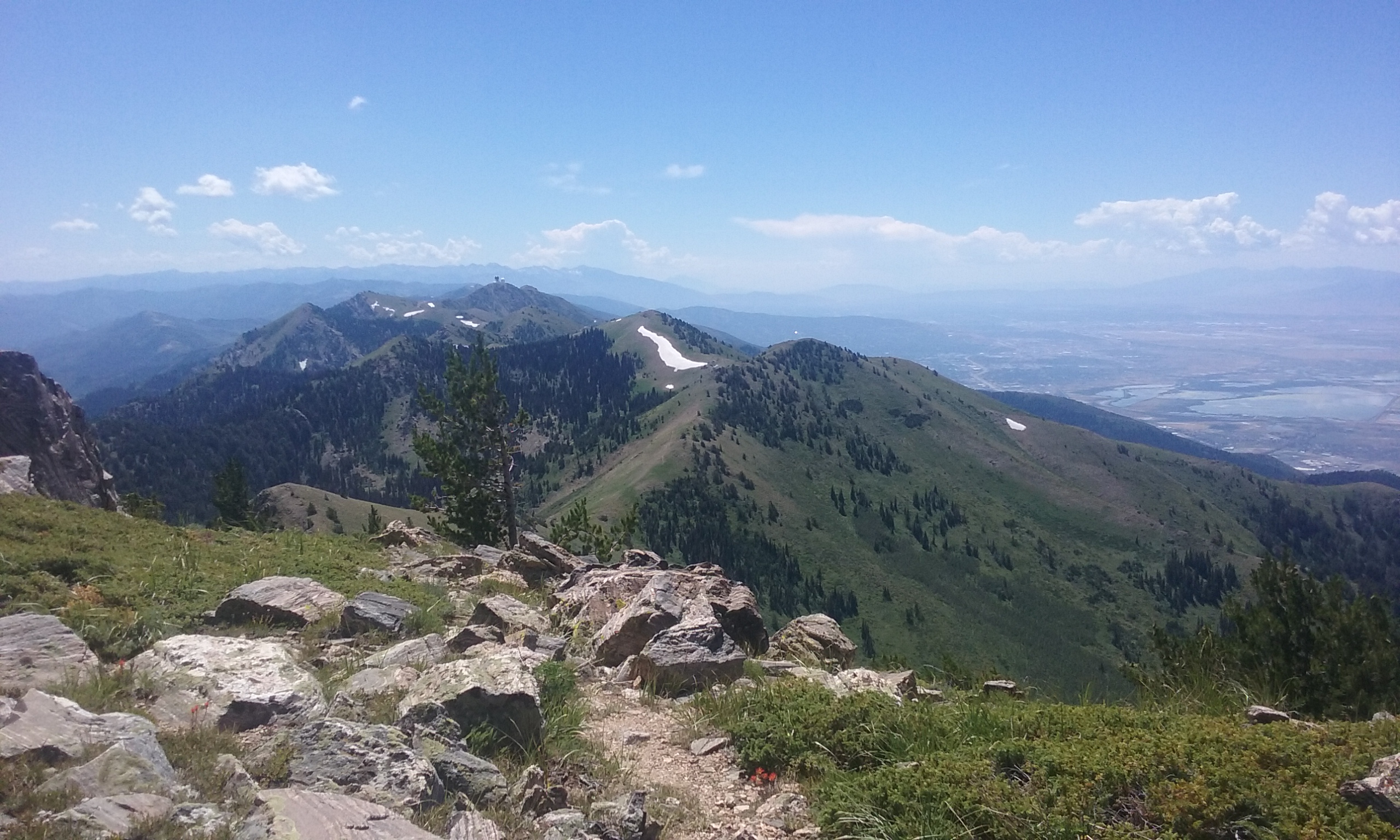 View of the Francis Peak Radar Domes from Thurston Peak
This is where I felt the Lord provided for us. It was almost the last day of July, but He had left us a still un-melted bank of snow on the North-Eastern exposure of the peak. After enjoying a beautiful crystal clear view of both Morgan and Davis county, we refilled out bottles using the snow and had lunch.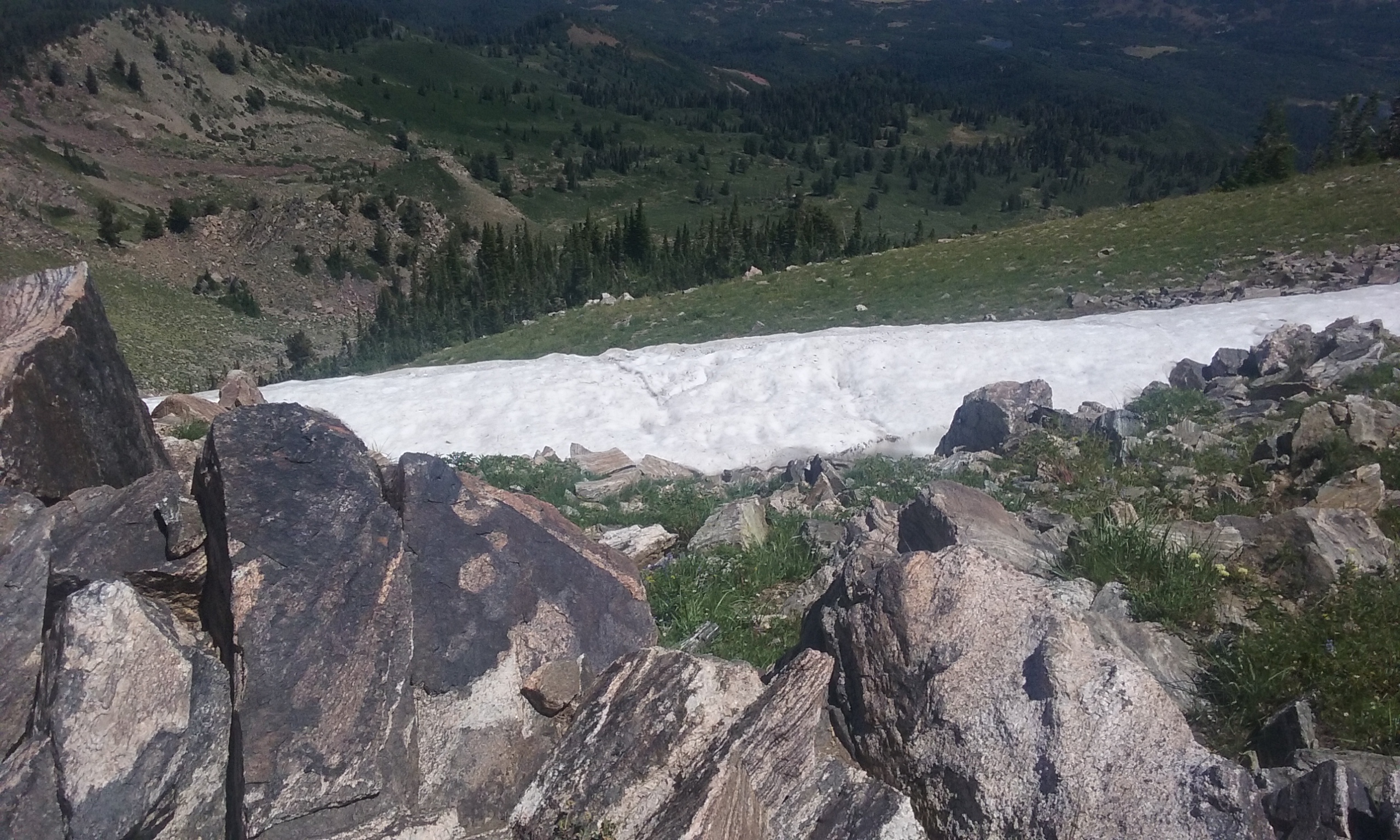 On the way down my son grew weary and began having sun-stroke symptoms. As our water ran out again we reached the tiny spring. Once again I felt the Lord was helping us. The trickle of water was so small that it took over a minute for me to fill a bottle for my son.  He was dubious as to whether it was clean enough to drink, but later as his condition worsened, he gladly finished it even as he exclaimed, "I didn't think I would drink it!"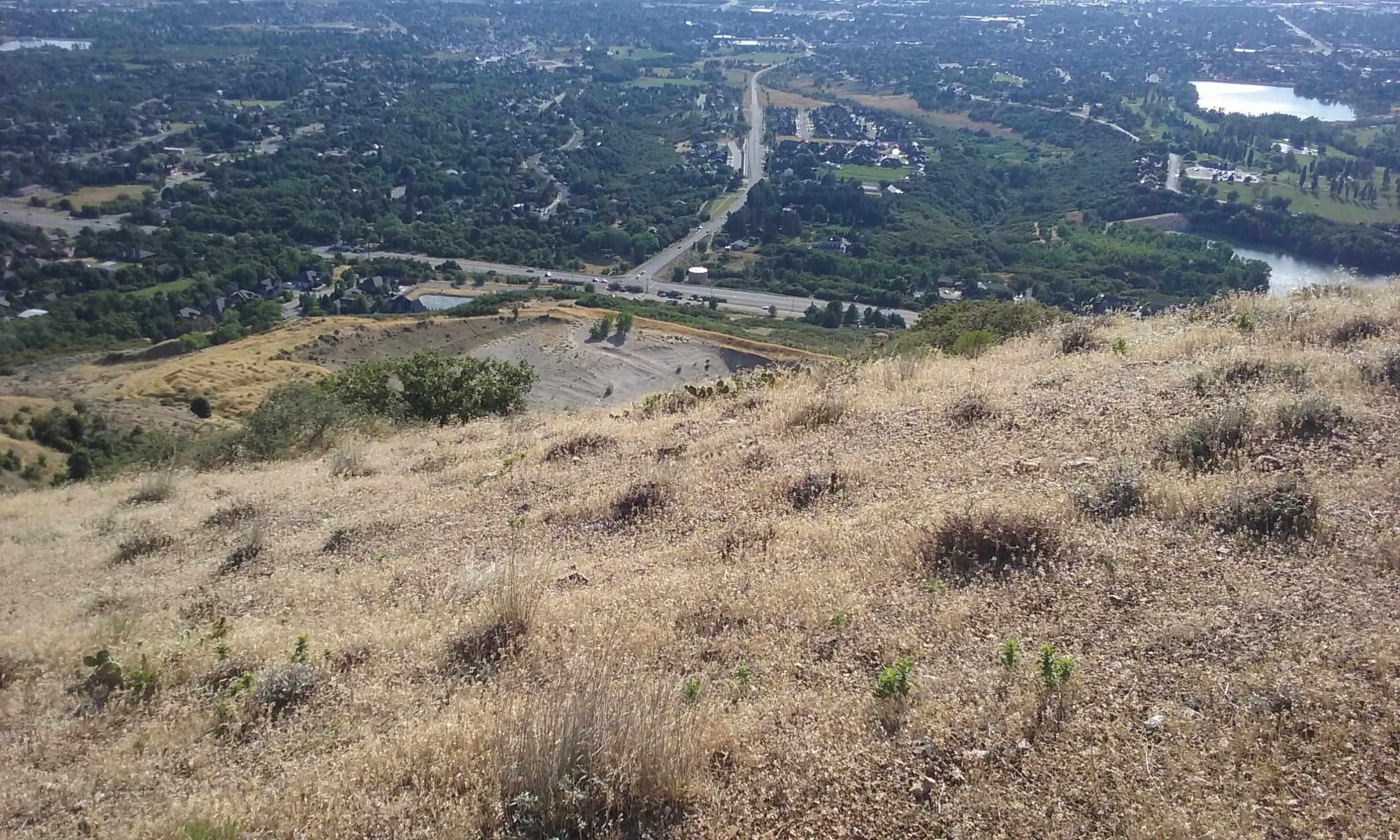 Final Descent
That lasted us to the last hour of the hike. I didn't have water for the last two hours, but it was affecting me less than my son. We walked with our arms on each other's shoulders at the end of the hike. It felt good to support each other as when one of us lost footing on the steep descent, the other would stabilize him.
The Lord strengthened me beyond my endurance. I ended up lightly supporting my son at the end and down the final switchbacks. He was getting a bit dizzy. He handed me the car keys in the parking lot and encouraged me to drive home.  I offered a prayer of gratitude on the way home. We had been protected in multiple ways and had been enabled to reach one of my life's goals.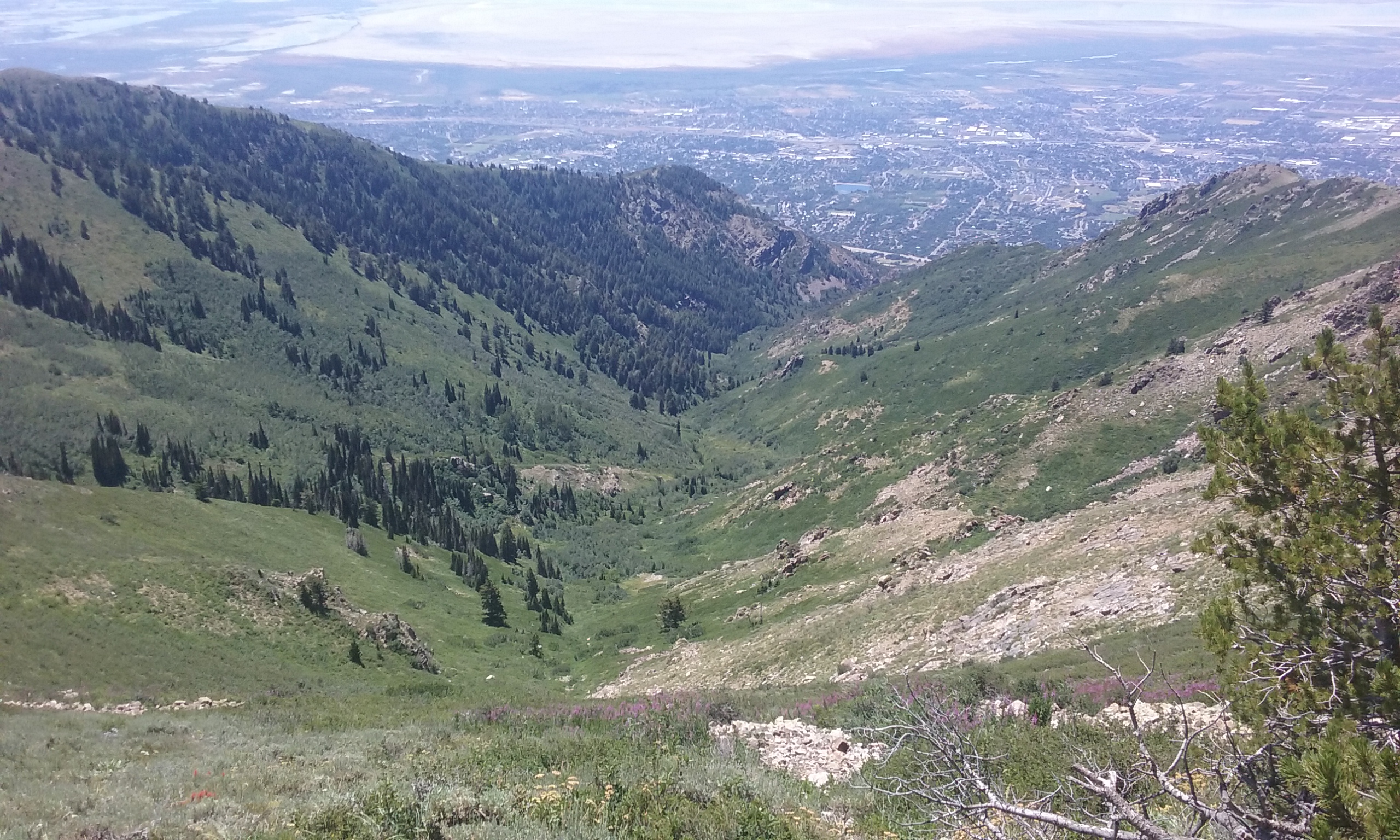 "Multitudes, multitudes in the valley of decision: for the day of the Lord is near in the valley of decision." (Joel 3:14)
Don't give up! We get out of the valley of decision by determining to make right choices no matter the consequence and staying that course!