In approaching Easter this week, I have tried to come closer to Christ by studying the Gospel of John, of whom it is written, "the disciple who Jesus loved." He records that at Christ's last discourse before going to Gethsemane, Christ gave the commandment to love one another, not once, but three times before he offered up the great intercessory prayer in Luke 17 where he asks the Father to grant us eternal life, that we may be one with him and that his perfect love would be in us.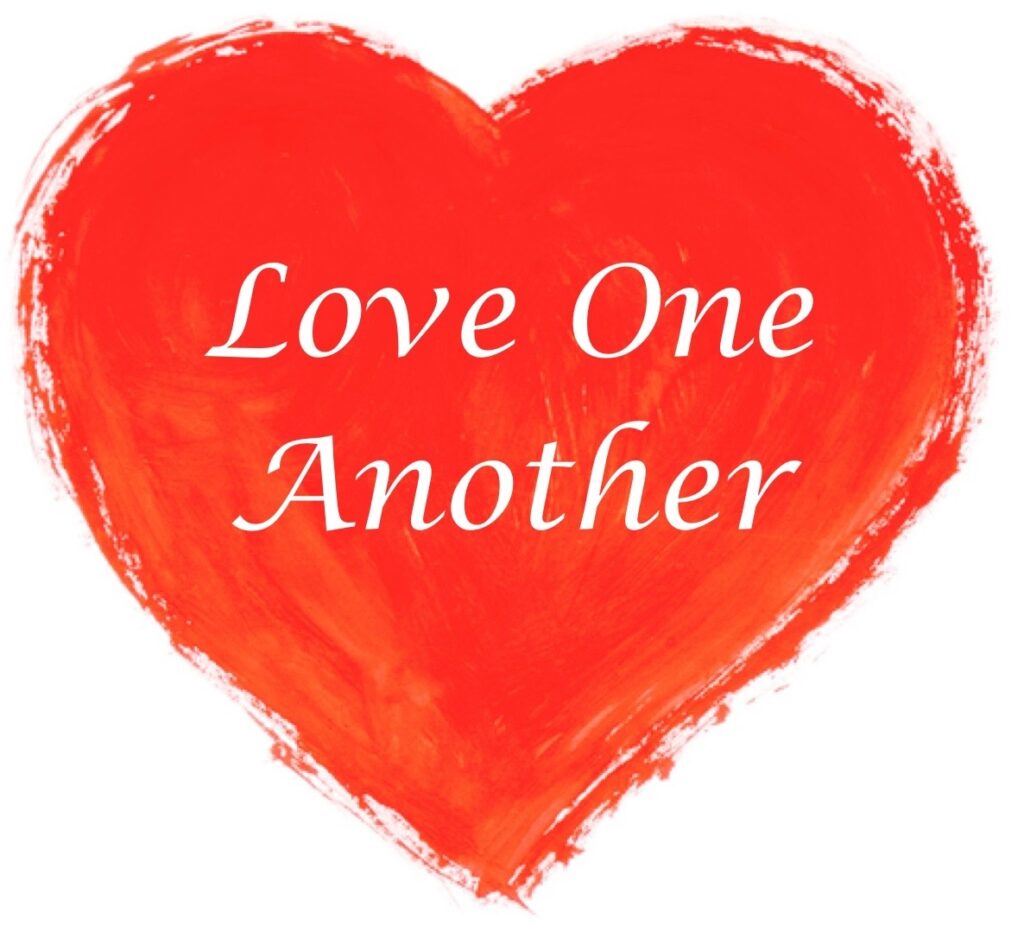 The word love is mentioned throughout John's beautiful record. Our Savior, especially in knowing he would soon suffer for the sins of the world and be betrayed and spit upon, mocked, and crucified, focused his last discourse on love. It was the focus of his entire life and ministry and it is his focus now.
Yesterday, my wife and I completed reading, "The Hiding Place" by Corrie Ten Boom. This remarkable woman was caught up in the work of saving souls in the midst of the Nazi occupation of the Netherlands, where their family's compassion for the suffering Jews and so many others placed her, her father Casper and her sister Betsie in prison. The Germans were willing to let their 84-year-old father return, but this man whose home had always been open to the poor, answered, ""If I go home today, tomorrow I will open my door to anyone who knocks for help". He was not released and perished some 10-days later. Betsie and Corrie were transferred to suffering the hateful cruelty of a concentration camp, where Betsie would later die. There, she told Corrie, "What better way can there be for us to live out our lives? Corrie, if people can be taught to hate, they can be taught to love! We must find the way, you and I, no matter how long it takes."
Just after Betsie's death, Corrie was released due to a 'clerical error' that bears all the markings of divine intervention, as it occurred just prior to the remaining women her age being killed. She needed to survive so she could learn to forgive and teach others the same, as she carried her sister's vision to heal not only the oppressed but the oppressors. Indeed, she turned her own home, over to many who had betrayed their fellow countrymen as Nazi sympathizers because they were also broken.
Perhaps the seminal moment of her life came when one of their jailers at Ravensbruck that she remembered as part of the mocking and humiliation, came and listened to her speak after the war. As the church was emptying, he approached 'beaming and bowing' and said,
"How grateful I am for your message Fräulein. To think that, as you say, He has washed my sins away!" His hand was thrust out to shake mine. And I, who had preached so often to people the need to forgive, kept my hand at my side.
Even as the angry, vengeful thoughts boiled through me, I saw the sin of them. Jesus Christ had died for this man; was I going to ask for more? "Lord Jesus," I prayed, "forgive me and help me to forgive him." I tried to smile, I struggled to raise my hand. I could not. I felt nothing, not the slightest spark of warmth or charity. And so again I breathed a silent prayer. "Jesus, I cannot forgive him. Give me Your Forgiveness."
As I took his hand the most incredible thing happened. From my shoulder along my arm and through my hand a current seemed to pass from me to him, while into my heart sprang a love for this stranger that almost overwhelmed me. And so, I discovered that it is not on our forgiveness any more than on our goodness that the world's healing hinges, but on His. When He tells us to love our enemies, He gives, along with the command, the love itself."
Our world is newly inflicting wounds on families, nations and individuals. And yet, in these dark days, perhaps especially in these dark days, the injunction to "Love one another", continues to be the Lord's law, commandment and plea.
As, I have loved you, love one another… Father, forgive them, for they know not what they do…
Blessed is that day when, "we shall be like him; for we shall see him as he is. And every man that hath this hope in him purifieth himself, even as he is pure." John 3:2-3
Renewal of our hearts and souls is the message of Easter! Love one Another!