Until we learn to ask questions that lead us to answers that matter, we will continue to be led by divisive voices, even though we are fundamentally seeking the same thing: a society of inclusion and just opportunity for all.
The world would tell us what to think.
God would teach us how to think.
Questions are the Key
Do we Really Want to Heal Our Nation?
Without the right guiding questions, we will not develop new understanding and will largely be left only with the capacity to be told what to think and feel. This is dangerous because we live in a time, remarkable for producing immediate information, but it can be overwhelming, have poor 'nutritional' value, or worse, be downright toxic.
The problem is that we have become deficient in asking the right questions that would make us less of a metaphorical tourist, content to stare out of a bus window while listening to a memorized script to more of an explorer who pursues intimately the sights, smells and sounds of often missed yet incredible features and foliage of this beautiful earth.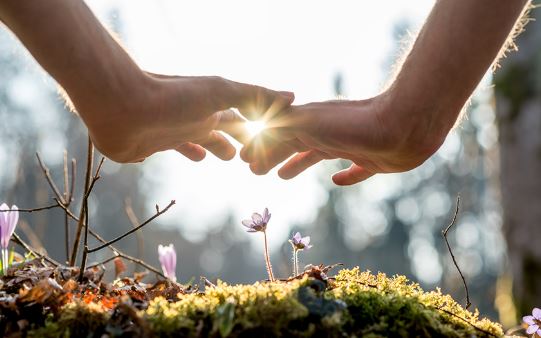 Questions are active, not passive, and they take effort and engaged thought.
Questions: To Overcome Race and Racism
The current riots are a case in point. Frenzied Twitter feeds push information at a fast and furious pace, some heart rending, some consoling, and many steeped with accusatory or belittling content. We need to step back and ask, "When I am done trying to make sense of this, where do I want my heart to be?" And, "How can this be a catalyst in me to love more fully so I can encourage a better version of my country?"
The questions set the stage for what we will learn from this, and provide an anchor for discussion that will help us weed out the vitriol that is fostering so much division and that is enabling such widespread manipulation of our populace.
I grew up in small town, USA. I used to think how wonderful it was that race was simply not an issue, and I felt our country was really trying to break down the ugly racial stereotypes. However, in high school, one of the really nice girls in our school related that a black family had moved in on their street. They had gone to befriend and welcome them, but soon learned that several neighbors had already given them the cold shoulder and encouraged them to move out. I thought, "How can this be, among people who profess to love God?" It gave me my first glimpse of a subtle and hidden racism near at home. I then pondered the important question: "Is it I?" Could I subtly be harboring similar feelings? This question has been a guiding one for me when I interact with people from many different races and backgrounds. It has helped me get off the 'tour bus' and really get to know some amazing people.
One of these men was my black friend Facil, from Ethiopia. He was able to escape his country, where his father had been imprisoned for his political leanings. He made his way to Germany. A program there enabled him to study engineering, but at the mention of Germany, he would bristle with anger, saying, "If we ever go to war with Germany again, I'm in!" He related how fascist elements threatened and severely oppressed them and how one night, they had burned his friend's home down. He left Germany to come to America, with only a little more than enough money for the air fare. While on the flight, he related his plight to a white woman and her family and said, "I'll likely need to find a homeless shelter for the night." She told him to call them if he was having difficulty. Nothing worked out for him that night, and so he called her and said, "Can you get me the number for a homeless shelter?" She responded, "You are not going to spend the night in the homeless shelter!" This Latter-Day Saint family took him in until he got on his feet. He finished his education and later, I got the privilege of working with this great engineer designing integrated circuits.
Hate begets hate. Love begets love.
The Power of Questions:
I had a brilliant marketing mentor from India. He had incredible insight and rapport with others. Before each customer visit, he would ask me a simple question: "In an hour from now, when we are done talking with this customer, how will we be smarter?" It was the right question. The question helped me focus on things that mattered most to learn what I didn't yet understand. It led us to gain some very valuable insight that we would not have gotten otherwise.
This same man would often tell me that his fond hope was to teach at a university someday. He said,
I want to teach a class about how to ask the right questions. Students are constantly conditioned to parrot back responses, but few of them have the critical thinking skills to ask the right questions. People need to learn to ask the questions that will get them to answers that matter.
The Right Kinds of Questions:
Asking questions can show our vulnerabilities, and potentially embarrass us. These wonderful questions humble us and make us teachable. But questioning can also be used to embarrass or hurt others or to flaunt our prideful ambitions and vain knowledge when we pretend we have all the answers. 'Why me?' questions can fuel our self-pity and rebellious questions can drive the Spirit from us. The sincere questions we ask are extremely important. It is okay to have doubts and questions so we can find truth. If we stop questioning, we stop growing because we are really saying, "I don't need more answers! I have enough!" The Lord ordained weakness so that we will learn to be humble and searching by asking "What lack I yet?" The wrong kinds of questions drive us away from God, but the right kind of questions invite us to be close to Him.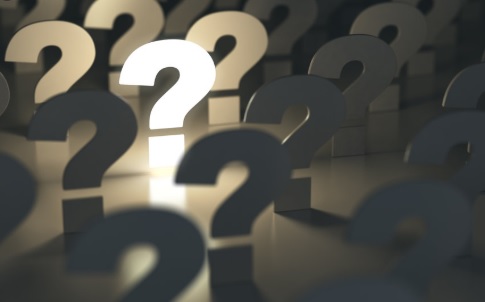 In high school, we had a university institute instructor come and speak to our church seminary group. We were encouraged to ask any question and have him answer it for us. I thought of one I was curious about, but knew he would struggle with. "If Satan can't enter our minds or read our thoughts, then how does he tempt us?" That was me, being rather smug. I hope I am not so much now. Well, the instructor kind of danced around the question rather than really answering it, but even as he did, I felt it was a wicked question, partly because of why I had asked it, but also because I knew the most important component of the answer. As I wrote the question, I felt that the Spirit was whispering to me, "You know that the temptations you feel are real. Just because you don't understand the mechanism by which they come, it doesn't make them less real." Yes, a more honest question would have been, "How do I prepare for and deal with these temptations, so that I can really overcome and be clean?" Oh, the Lord would have been much more pleased if that had been my sincere question.
Questions as Invitations:
Yes, too often we are so intent on saying something, that we don't invite people along by asking them sincere, guiding questions. As a missionary, if I asked one, "What about what we discussed touches your soul, or is there something that you find difficult to understand or believe?" That was an invitation to be honest and share what was in their hearts. I didn't do that near enough.
When we invite other individuals or groups to share their ideas by asking questions like, "How can we heal our nations wounds?" We are really saying, "I value your opinion and trust you to share with me who you are and how you feel." Additionally, we are saying, "I care about you. You are important to me."
These invitations are nowhere more important than when we kneel in prayer and invite our Heavenly Father with the same questions. What we are really saying is, "Heavenly Father, we love thee, and each of thy children. We cannot do this work alone. Please soften my heart and teach my spirit."
These invitations seek wisdom and knowledge, but more importantly and fundamentally, they invite us to be friends.
The Ultimate Purpose of Questions:
I submit to you that we will not be able to come to Christ unless we ask the questions that will lead us to Him. It will be by asking questions that show our sincere intent and willingness to submit to His will that will lead him to respond. "I will call you friends, for you are my friends, and ye shall have an inheritance with me." (D&C 93:45) Our questions will lead us to serve His children and obtain charity, the pure love of Christ.